Many of the male country artists who got their start in the 1990s – Kenny Chesney, Tim McGraw, and Tracy Lawrence among them – name Keith Whitley as one of their influences.
There's no question that they were exposed to his music. During the late 80s and early 90s, it was nearly impossible for a country listener to not hear Whitley. When he died of alcohol poisoning in May 1989, he was riding high on a string of radio successes that included enduring hits like "Don't Close Your Eyes," "When You Say Nothing At All," and "I'm No Stranger to the Rain." His career success continued posthumously with more chart-topping singles, popular duets with Lorrie Morgan and Earl Thomas Conley, a bevy of compilations and hits packages, and a 1995 tribute album featuring Alan Jackson, Diamond Rio, Alison Krauss, and others. His legend has only grown with time.
Still, for all the Whitley name-checking that goes on among mainstream hat acts, his influence is seldom audible on contemporary country radio. Today, we feature 7 artists who don't need to claim Whitley's influence because their singing styles and musical sensibilities already offer irrefutable proof of his lasting importance.
Daryle Singletary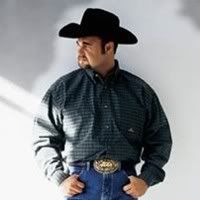 After hitting the Top 10 three times between 1995 and 1997, Daryle Singletary hasn't put out an album of new material since 1998's Ain't It the Truth. He has, however, released two cover albums: the highly-acclaimed That's Why I Sing This Way in 2002 and last year's Straight from the Heart. Is a classic country voice doomed to keep on rerecording the old classics? Who's writing modern classics worthy of such a voice? Would Keith Whitley be having this same problem if he were alive today? So many questions, so little time.
Keith Perry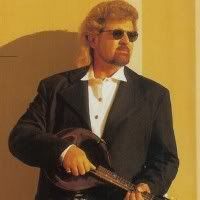 West Virginia-born Keith Perry toured behind Mel Street as a 14-year-old fiddle/mandolin prodigy. After stints in gospel and bluegrass bands, he trekked to Nashville in 1987 to have a go at the music business. Eight years later, he landed a record deal with Curb. His debut album reportedly came out in 1996, but the earliest album I can find anything about is a self-titled 1999 release on which he sounds and looks eerily like the ghost of Whitley. A gospel release (Inspirational Favorites) followed in 2001… then nothing. What became of Keith Perry?
Keith Perry on Amazon | Inspirational Favorites on Amazon

Joe Nichols
By far the most commercially successful act on the list, Nichols has proven himself to be a contemporary, radio-friendly artist with a real respect and affection for classic country. He capably echoes his heroes – Merle Haggard, Gene Watson, and Keith Whitley among them – without ever seeming like a mimic or going so retro as to sabotage his chances at commercial relevance. It's a fine line and he has learned to walk it quite well. However, I still wonder what he could do if – just once, for one whole album – he really cut loose with the classic country and didn't worry about pleasing the radio gods.
Kevin Denney
Kevin Denney put out four singles and one album on Lyric Street from 2002-2003. His debut single, "That's Just Jessie," got as high as #16 on the Billboard Country Singles chart, a mark that none of his later singles was able to meet. Craig Shelburne named him as one of the Five Artists Most Likely To Succeed in early 2003, but Lyric Street dropped him later that year and not much has been heard from him since. According to his Myspace, he continues to play occasional dates around Nashville.
Myspace | Kevin Denney on Amazon
Scott Hisey
With three indie albums to his name and the approval of George Jones (who called him "the real deal"), Ohio's Scott Hisey has carved a name for himself as one of the truest and most consistent inheritors of the Whitley sound. His recordings occasionally sound low-fi in that cheesy 80s way – which, come to think of it, only cements the comparison to Whitley, whose own recordings were sometimes marred by similar production values. Somebody needs to sign Hisey and see what he can do with a real budget behind him. He has done quite well on his own.

Leland Martin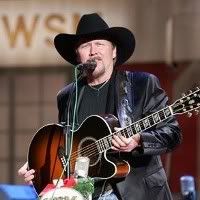 Leland Martin was born in Houston. Houston, Missouri, that is. His two best-known songs are probably "Stone Cold Fingers" and "If I Had Long Legs (Like Alan Jackson)." Although he is not a clear Whitley acolyte like some of these other artists, he is a strong traditional artist who has a lot more to do with Whitley than Chesney or McGraw. He has a bit of Joe Diffie Syndrome in that he can sound like anyone – from Keith to Merle Haggard to Dave Dudley to Elvis – so capably that it's sometimes hard to nail down his musical identity. Still, he's a remarkable talent and his albums are some of the most listenable you'll find.
Website | Simply Traditional on Amazon
Bradley Walker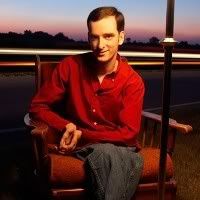 Bradley Walker has been winning fans on the bluegrass circuit for years. His 2006 debut on Rounder Records, Highway of Dreams, earned him rave reviews and multitudes of new fans. The reason for his success is no mystery: He simply has one of the best classic country voices to hit the scene in years. Walker names such supreme stylists as Vern Gosdin, Gene Watson, Lefty Frizzell, and Keith Whitley as musical influences. It's easy to imagine a young up-and-comer adding "Bradley Walker" to that list a few years down the road. Is that high praise on the basis of one album? Yep, but give it a listen and you'll be hooked too.