"More people in country music wear cowboy hats… But more real people wear ball caps." — Rodney Atkins, 2007
Rodney Atkins has been on a winning streak of late.
To hear him tell it, his recent string of successes can be attributed to the fact that, with his second album, he is finally being true to himself. The change is visible. Atkins now looks very different than he did in the promo shots that accompanied his 2003 debut, Honesty. Back then, he looked like Nashville's idea of a country star: cowboy hat, collared shirt, leather pants. In an interview last year, he explained: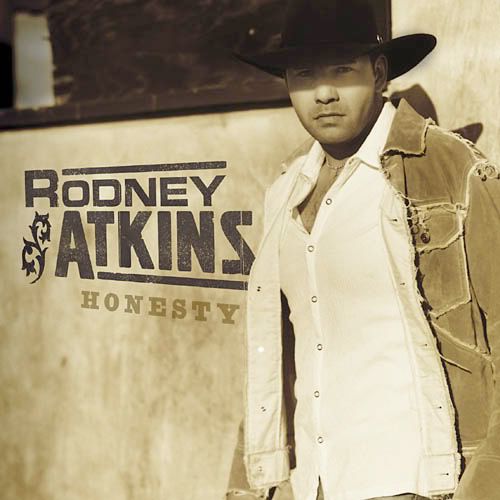 "When I started out, I was wearing the leather pants and completely not being myself […] It's hard to pull that stuff off. When I met with my manager, his question was, 'Do you wear this stuff, this gooed hair and leather pants, to Wal-Mart?'"
In a different 2007 interview, he again spoke of the image issue:
"This business is tough enough without having to create an image […] For a lot of people it works. You know it's show business, you know it's entertainment, but I think that if you can do this being yourself, it's a whole lot easier than having to be a manufactured image."
This realization was a major turning point. When If You're Going Through Hell came out in 2006, it was all jeans, t-shirts, and ball caps for Atkins. Not just in album promo shots, but also in interviews, concert appearances, TV spots, and everything else. For awards shows, he dressed up the look by keeping it exactly the same, except for a sportscoat over the t-shirt. He was the Everyman and he wanted everyone to know it. No manufactured images here.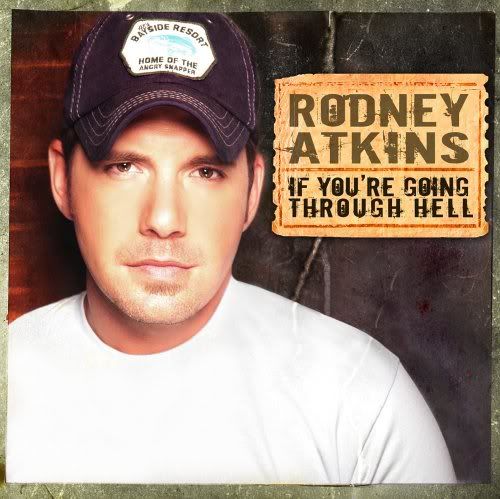 Oddly, Atkins seemed more like a real person before he decided to be such a real person. The album art for Honesty featured cowboy hats and leather pants, yes, but it also featured t-shirts and jeans. Oh, and hair. In over half the shots, he was hatless. It had some of the requisite Nashville hunk imagery, but it also had some variety to it. Atkins seemed like a guy who was playing the Nashville game, sure, but at least it still seemed like there might be a real person underneath all the industry window-dressing. He didn't seem like a robot. Yet.
What I'm getting at is the fact that, since about 2006, Rodney Atkins has not shown the top of his head. Or, as far as I can tell, worn anything other than jeans and t-shirts. Even Kenny Chesney occasionally dons some old man pants and a collared shirt. Why not change it up every once in a while? It's what real people do.
To be honest, I don't really care what anyone wears. My point is that the matter of image is not quite as simple as Atkins wants it to be. He did not shed his manufactured image to become his real self. Rather, he traded one manufactured image for another. He went from hat act to cap act. Maybe jeans and ball caps do come naturally to him, but he's still milking the Everyman image for all it's worth. And the proof is right atop his head, in the ball cap that has not moved since 2006. Yes, more real people wear ball caps. But not to bed, Rodney.